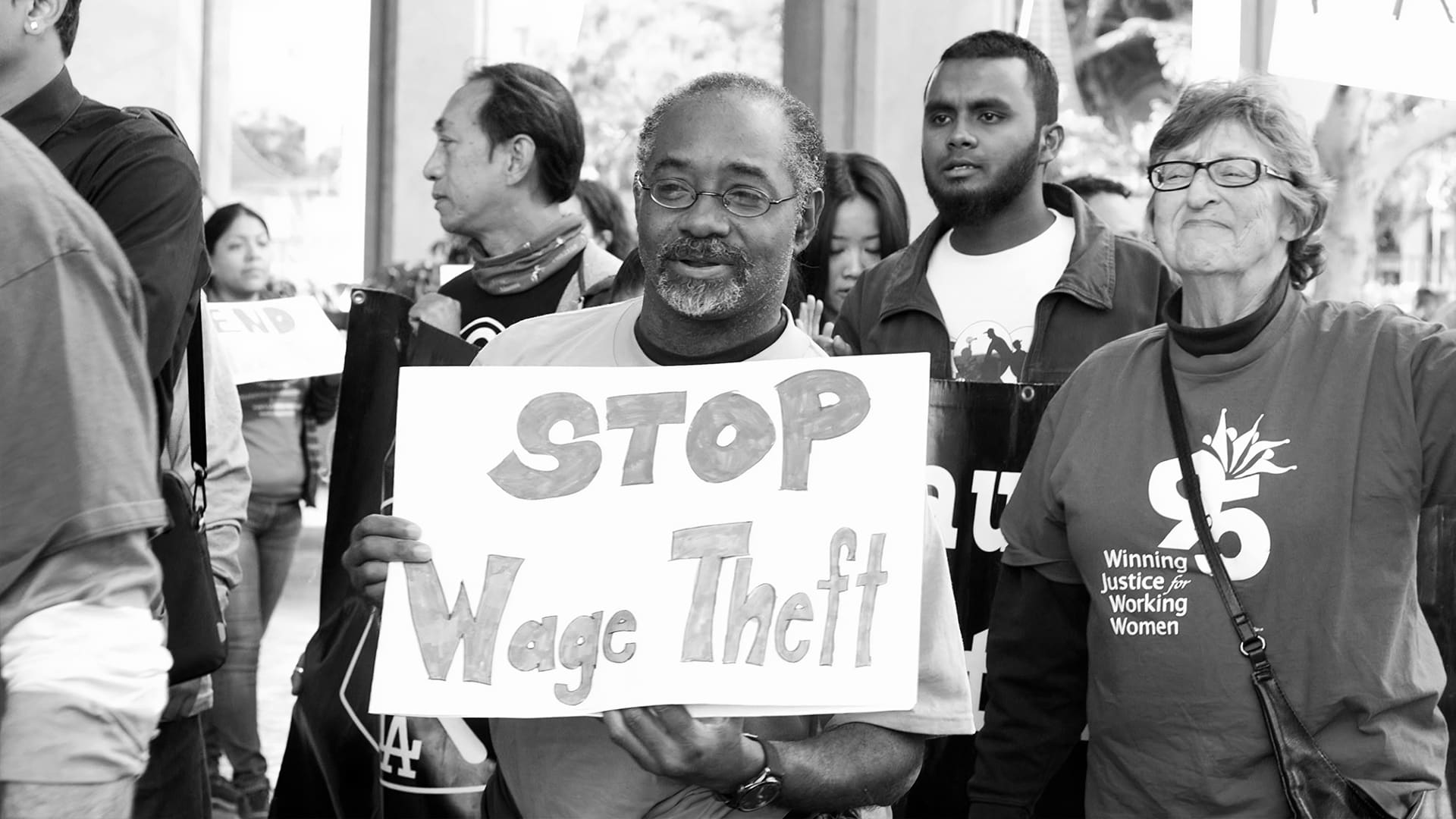 What is Wage Theft?
Wage theft is when an employer does not pay workers what they have earned or what they have been promised.
Wage theft is a crime and takes many forms, including non-payment of minimum wage, non-payment of overtime, lack of meal or rest breaks, stolen tips, illegal deductions, misclassification of an employee as an independent contractor, paying by the piece (common in the car wash and garment industries), and even complete non-payment.
Los Angeles is the wage theft capital of the nation:
$26-$28 million is stolen from workers every week in Los Angeles County.
In 2015, California workers lost nearly $2 billion just from not being paid the minimum wage, according to the Economic Policy Institute.
80% of all low-wage workers in Los Angeles experience wage theft. Immigrant workers, women, and people of color are more likely to be among them.
Workers with the greatest chance of being a victim of wage theft include garment workers, maintenance workers, restaurant workers, domestic workers, construction or day laborers, car wash workers and other low-wage workers.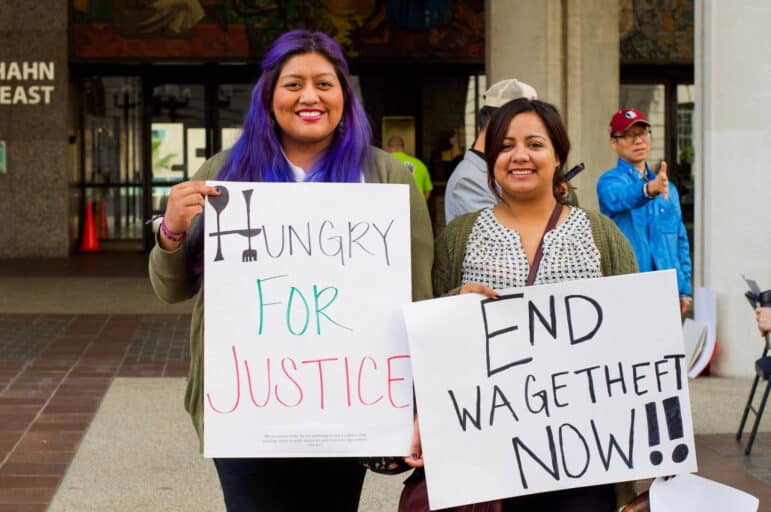 Wage theft affects housing, food security, and mental health:
Wage theft leads to lower income and, consequently, poorer living conditions, such as unsafe and poor quality housing, hunger, and worse mental health outcomes.
When workers stand up for their rights and fight wage theft they put themselves at risk of retaliation, such as reduced hours, increased workload, firing, and threats of deportation.
Local and State enforcement
In Los Angeles, LA City's Office of Wage Standards (OWS) and LA County's Department of Consumer and Business Affairs (DCBA) implement and enforce local labor standards, including minimum wage, paid sick leave, and handling wage theft claims. The City of Santa Monica has contracted with DCBA to receive wage enforcement claims and conduct primary investigations of any claims.
Workers can also file claims with the State of California. The Labor Commissioner's Office inspects workplaces for wage and hour violations, adjudicates wage claims, and investigates retaliation complaints.
In certain instances, local and State of California enforcement agencies may share resources or cooperate to strategically enforce each other's jurisdictions' labor standards.
Los Angeles Worker Center Network (LAWCN) and its members advocate at the city, county, and state level to leverage opportunities and resources to create positive impact and tangible advances for workers, including policy initiatives, offering "Know Your Rights" clinics, and helping workers file claims for wage theft and other labor standards violations.
Visit our Victories page to learn more about LAWCN's role in stopping wage theft.
To file a claim with your local labor standards enforcement agency, visit our Resources for Workers page.